How to Home School
My Child
You've heard all about homeschooling and now you wonder, "Can I home school my child?" Well, I would say an emphatic, "Yes, you can!" I have done it for over twenty years and have encouraged many others who were unsure about whether they should start homeschooling.
How to Start Homeschooling
When you try to figure out how to start home schooling, you will want to definitely get as many facts straight as possible. Learn as much as you can about: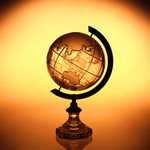 There is a lot of misinformation circulating about home education. For example, some say that your child won't receive a diploma upon graduation. That is untrue. You can create one for your child on your computer, order one from an outside source or receive one upon fulfillment of an umbrella school's course of study.
The same is true about a home school report card, prom, participation in sports, and most everything that attendance in a traditional school provides. So, beware of those myths about the differences between home school vs. public school education especially if your mantra is, "I want to home school my child!"
Learn about Homeschool Curriculum
There are many programs that cater to different styles of education such as preschool, high school, online, Christian, and even Montessori methods.
A homeschool magazine or website can offer detailed homeschool curriculum reviews to help you sort through the numerous homeschool curriculum choices.
Popular Choices
You will have unit studies, classical, traditional, and eclectic forms of resources to consider when you start evaluating. Below are just a few popular homeschool publishers to look at before deciding upon the best option for your family:
After two decades, I have only encountered a few families who, in my humble opinion, I would not strongly agree that they start homeschooling their own children. In all cases it was due to some extreme circumstances.
Simply stated, since you know your child so well and have their best interest in mind, you are already primed for success. With the proper tools and the one-on-one teaching instruction, most children can thrive.
Still questioning, "Can I home school my child?" Be encouraged and get ready to start homeschooling after doing YOUR homework first to find out exactly what is required.
---
Go back to Start Homeschooling Page

Return from Home School My Child to Homeschool Curriculum
Home Page
---