Whether you are using the Abeka home school curriculum, online homeschool curriculum resources or one of the other options there will be something here for you so keep reading.
---
---
It is my desire to share with you the knowledge gained during my privilege of teaching my ten children for the last twenty-four years at home, from home school preschool through home school high school!


---
---
I will help you determine the pros and cons of using popular and lesser-known Christian resources such as: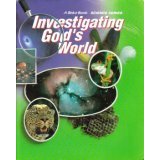 ---
Other Homeschool Curriculum Site Info
---
---
Have Questions?
---
Be sure to let me know how I can better serve you in your homeschooling effort. Feel free to contact me with your questions.
My experience has been that the longer I teach my children, the more I learn, and the easier it becomes. It's just like having numerous children but that's for a different site.
Now, if you...
...this site has been designed with you in mind.
So, don't put it off any longer.
Let me assist you in selecting the
best home school books and materials for your family.

You don't have to feel like you're alone anymore!!
Hint: The sooner you learn that there are NO perfect home school families, the better off you will be. Then, you can focus on the realistic goal of doing the very best for YOUR family!