Start Homeschooling Now
Do you have questions about how to start homeschooling? Are you questioning should I home school my child? Are you concerned about what types of homeschool resources you will need and what your cost of homeschooling will be?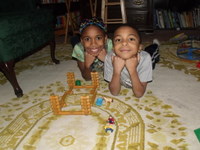 Discover valuable tips and gain homeschooling facts as I share what I've learned while homeschooling our ten children, plus others, for over twenty years!

Home education, or home schooling as it is generally called, has come a long way from the days of being perceived as something just for "weird people."
It is fast becoming a recognized alternative to traditional public or private school education. There are many options and home school guide books available to families who want to begin teaching their children from preschool to high school home study, if they choose.
Let me give you some quick tips and help on how to get started homeschooling right away. I'll provide more details elsewhere on this site.
---
Ten Easy Steps to Start Homeschooling
---
And, for the rest of the list…
Inform friends/family that you will be schooling your children at home during the day

Begin where you're at -- adjust your schedule and homeschool program as needed

Do not try to duplicate the traditional classroom when you start your home school journey

Develop a love of learning in your children

Keep orderly academic records
But, most importantly, have loads of fun and continue learning along with your children once you start homeschooling.
---
Get Started Now
---
You've probably read everything you could get your hands on. You've talked to your friends and their friends about every possible aspect of beginning homeschooling. You have most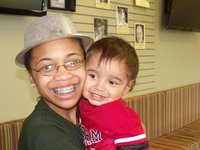 likely looked at complete homeschool curriculum options and more creative choices such as unit studies.
So what are you waiting on? Do I have to say it also? JUST DO IT!!!
Begin now and know that there really aren't any "perfect homeschool families." We all make mistakes but hopefully learn from them; so will you. Do your best. Ask for homeschool encouragement when you need it.
Simply keep moving. There is plenty of homeschooling help available for you. Get involved with one of the home school support groups in your area.
So, basically that is how to homeschool your children. It's really not so hard to start home educating. You will need some homeschool materials and a desire to stick with it when the going gets tough. Most everything else will come along the way.
You might be interested in joining one of the homeschool organizations that cater to small or large families for additional support and fun homeschool activities.
Much success to you and your family.
---
If this page was helpful, also take a look at:
---