The Best Homeschool Year Yet
The Best Homeschool Year Yet is a workbook and planner to help you get the most from your homeschool year. Homeschooling isn't just about academic achievement and this planner will show you how to live an inspiring and fulfilling year.
Keep Reading for Giveaway
Details Below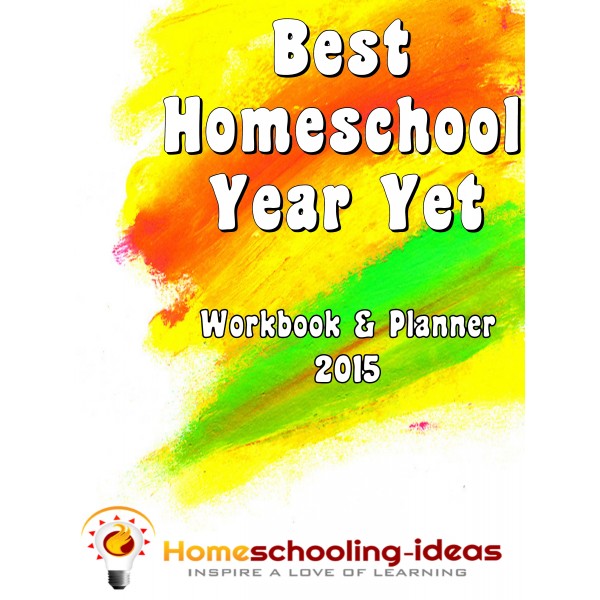 You can register by:
liking our FaceBook page

liking our friends at Homeschooling-Ideas

leaving a blog comment

Tweeting about us

bragging about us on FaceBook

following us on Pinterest

Why Use a Planner
Have you ever wanted to do things with your children, but never seem to find the time?
Do you feel homeschooler's burnout and wonder how everyone else seems to be doing more creative and interesting things in their homeschool than you?
If any or all of these situations apply to YOU, then you could benefit from a planning tool that pulls everything together for you and your family.
A planner helps you to see exactly where you are going and it can even help you to arrive at that place!
This planner will take you back to basics - and give you a chance to think about what you really want for your family.
Children learn best when they are interested and engaged in what they are doing. Find out how to bring creativity and inspiration back into their lives.

The Best Homeschool Year Yet Includes
·        Space for personal reflections on previous year
·        Step by step worksheets to help you look beyond academics into a more 'whole' family learning experience
·        A place to list all the creative things you have wanted to do with your children, but never got around to
·        A unique scheduling system to help you make your new homeschool dream a reality
·        A monthly planner and review system to keep you on track
·        100+ pages to inspire you

How to Get a Copy
This homeschooling resource can be ordered from Amazon.com or obtained from the author at store.homeschooling-ideas.com. Check for the current price at either of those locations.
You have the option to receive a downloadable PDF book or a printed version of the book for a slightly higher price.
Get ready to have a fantastic and creative school year with this workbook and planner that will inspire you to teach like never before!!!
Giveaway: Register to Win a Copy Below
a Rafflecopter giveaway
You Might Also Like:
| | | | | |
| --- | --- | --- | --- | --- |
| Homeschool Curriculum Reviews | | Home School Worksheets | | Homeschool Lesson Plans |