Christian Home School Curriculum Fulfills Spiritual and Academic Needs
Consider a Christian home school curriculum when you start homeschooling to provide a Godly home school education for your family especially if you're looking for a program that has...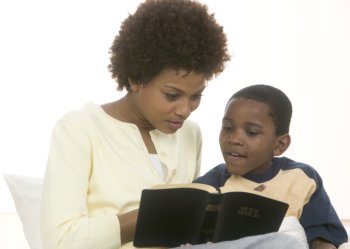 The Bible as its main reference

Traditional and conservative ideals

A definite Godly worldview

Religious values similar to yours

More opportunities to immerse your child in God-honoring stories, word problems, and examples

No offensive or disagreeable material
By definition then, a Christian home school curriculum would offer a definite Christ-centered course of study that a parent utilizes to teach their children at home for spiritual and academic excellence.
---
Examples of 
Christian Home School Curriculum
---
...and even Christian, homeschooling online resources and software such as Switched on Schoolhouse Curriculum
---
A Few Others
---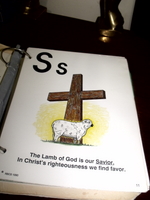 Christ Centered Curriculum - which was first introduced to my best friend and me during the 80s when we were just beginning our homeschooling efforts. I immediately fell in love with how much the Word of God was included in this curriculum.
Initially, I borrowed several of a friend's books but they were enough to convince me that that was how I wanted to teach my then-three-year-old daughter to read.
CCC has a phonics and math homeschool curriculum. Their phonics program includes colorful Bible-based alphabet wall cards, phonics flashcards, blend and drill charts, and great phonics workbooks.
The backs of the phonics cards include spiritual applications that enlighten children (and parents) of the ways of God. Similarly, their math program explains counting and money as it relates to Godliness.
Its author, Doreen Claggett, has done a terrific job in creating a truly Christian home school curriculum that is also very academically sound. That three-year-old daughter mentioned earlier was reading before the end of her first year with the assistance of this phonics-based homeschool program.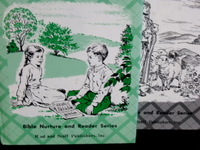 Rod & Staff Bible Nurture Reading series - in grades 1-4 offers a solid introduction to Bible as it teaches reading. This homeschool curriculum has phonics readers (with some sight words, phonics and reading workbooks, flashcards, and teacher's editions. Their books for grades 5-8 are also Bible-based with poetry and prose selections, as well.
In the early grades, we really appreciated that our children were reading texts with so much Bible content. What a great way to lay or reinforce a solid foundation! The large print and simple drawings made the books very user-friendly for beginner readers, too.
I think you will find these grade 1-4 Bible readers an asset to your phonics and Bible curriculum. If you're like me, you'll probably want to obtain the entire set of these hardcover books and enjoy for many years.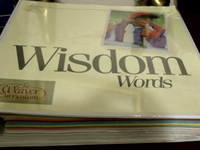 Weaver - a product of Alpha Omega Publications, is a very hands-on, Bible-based curriculum that "weaves" the Scriptures throughout the volumes. All ages can learn together because it covers grades Pre-K-12. They offer a supplement specifically geared for grades 7-12 and review questions for assessment after each unit.
Within its basic five introductory package, I found the Volume binder, Day by Day (lesson plans), and Wisdom Words resources to be the most helpful in teaching our children.

Their hands-on activities, creative writing assignments, and field trips made learning together a lot of fun for our family.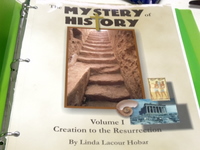 The Mystery of History - written by Linda Hobar, uses a chronological approach to history which really appealed to me. Her unique method to teaching history and geography immediately made me feel like even I could teach history and have some fun with this book.

It included pretests to determine what they already knew, interesting lessons, fun activities, timeline/map making, memory cards, and quizzes.

Both of these unit studies were a success within our family and delivered everything they promised. I still own them and will consider using them again for the younger children who had more of a spectator role than active participants when we used them before.

All of these homeschool programs supply the distinctive, God-honoring influences that a parent desires for their Christian homeschooling curriculum.

I've been told that once upon a time it was difficult to obtain curriculum from the suppliers. Well, today that is not the case because there are numerous suppliers of Christian, Sunday school, Catholic homeschool curriculum, and secular resources.

Some are more patriotic than others and some are more expressive of moral judgments than others. Only you can determine which of these programs from Sonlight Curriculum to ACE home school curriculum would be the most suitable Christian home school curriculum choice for your family.
---
Homeschool Curriculum
›Christian Curriculum
---