Homeschooling Benefits
Many wonder if true homeschooling benefits really exist or if parents are merely ruining their children in the name of "home education." During my years of teaching, I have seen many of the pros and cons of homeschooling and am still convinced that the advantages far outweigh any negative consequences of home schooling.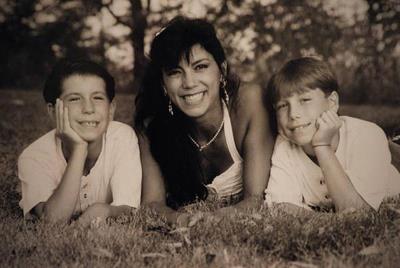 ---
Ten Advantages of Home Education
---
Your situation may differ from mine but once you get started, you may experience some or all of these positive outcomes:
Increased amount of time spent with children to grow closer as a family

Ability for advanced students to more fully pursue other interests beyond what is covered in their texts

Opportunity for one-on-one interaction to assist struggling students with their subjects and to academically challenge those who need it

Freedom to utilize a homeschool bible curriculum or similar resources to impart and emphasize spiritual convictions and family values

Flexibility to teach "outside of the box" and not be limited by mandates set forth by the local educational agency

Options to choose specific homeschool curriculum that favors your child's individual learning style

Time to nurture your children and monitor their character and social skills in a controlled environment so they will be equipped to socialize with all ages in other situations

Ability to regulate the cost of homeschooling by choosing used homeschool books or free homeschool curriculum

Opportunity for entire family to learn together and experience what others are doing as well

Full control over the family schedule so vacations and breaks can be taken at most convenient time
Undoubtedly, there are many more educational and personal gains than what I have already shared. The entire family profits from the experience of living and learning together.
As you start homeschooling you will discover other homeschooling advantages for your family that are not listed here.
---
Go back to Homeschooling Facts Page

Return from Homeschooling Benefits to Homeschool Curriculum
Home Page
---