Homeschool Bible Curriculum Choices
Homeschool Bible curriculum is offered by all the well-known publishers such as ABeka, Bob Jones University Press, Alpha Omega, and Sonlight. These can be easily obtained through the discount homeschool curriculum sites or at the home school fairs.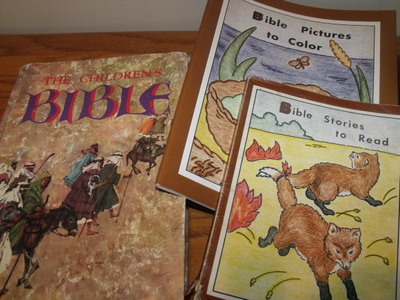 But, what if you want to go a different and less structured route? What if YOU want to create your own program for Bible devotions within your home? How do you do that?
Design Your Own Lessons
Sometimes, it becomes necessary to get back to the source and read and study directly from the Scriptures, which we know to be the inspired words of God. Some ways to do that include...
memorization of Bible verses and their application to our lives; you could also have your child trace/write/dictate these for handwriting assignments

studying a particular Bible character and/or his character traits and study why his actions were or were not in agreement with Scriptures

studying a single book of the Bible and trace events and how God was seen in the lives of persons mentioned

reading a chronological account such as The Narrated Bible and create a timeline or flashcards to encourage retention of major events and persons

reading a Children's Bible and asking questions or playing memory games afterward
Our Experience
In searching for the best homeschool curriculum for our Bible devotions, I have used resources from the major publishers as well as created my own courses. I have also used other materials such as: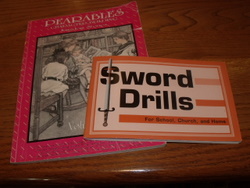 Character Sketches from IBLP, which uses a nature story to teach a Biblical character trait

Dear Princess from Rod & Staff to read and discuss character qualities with my girls (there is a companion book for boys called Young Man, Be Strong)

Far Above Rubies Unit Study

The Narrow Way Character Curriculum & The Pearables stories to teach character qualities

Internet resources such as Calvary Chapel Children's Bible Curriculum stories and coloring activities
It may take a little time to discover the best homeschool bible curriculum, or course of study, for your family. It may be a complete system or a personalized one that you create on your own.
---
Go back to Homeschool Curriculum Page

Return from Homeschool Bible Curriculum to Homeschool Curriculum
Home Page
---