Some Pros and Cons of Homeschooling
Learn some of the pros and cons of homeschooling before you get started. I really didn't want to write anything negative because I felt the "nay-sayers" already work so diligently to speak out against home education.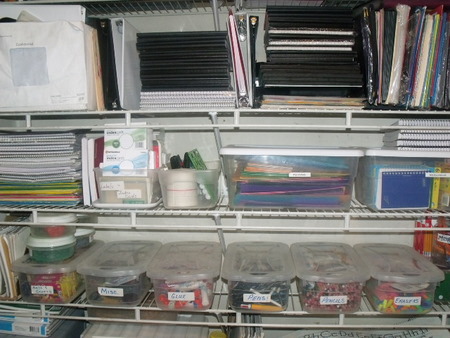 However, I wanted to share a full picture of what you might expect. I have experienced most of these so I will give suggestions to overcome any of the cons associated with home education because the homeschooling advantages far outweigh the disadvantages of homeschooling.
The Good
The parent can have the final decision concerning the spiritual and academic education of their children

Schoolwork takes less time to be completed so other interests can be pursued

Child is not surrounded by a companion of peers and the prevailing social ills of drugs, premarital sex, gangs, and more

Family time is not interrupted by trying to get children out the house and on the bus to different schools

Relatively small class size and daily one-on-one instructional time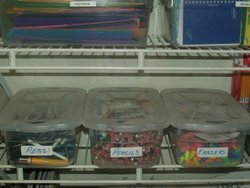 The Bad
Cost of curriculum and supplies - or, you could view it as making an investment into your child's future

Work overload from having your children with you all day - or, wisely schedule some time alone with your spouse and friends

Outside influences who constantly attack your decision to home school - or, do as I do and prepare your short, sweet and sometimes "sassy" remarks about the benefits of homeschooling

Parent, usually the mom, may have to forfeit or postpone career plans - or, be creative with work schedules or start your own business from home

Parent-teacher must challenge children in all subject areas and not just your favorite subjects - or, you could hire a tutor or add enrichment courses or enroll in a tutorial
It is my desire that reading these pros and cons of homeschooling might help you decide what is best for your family. Remember, that many sources, online and off-line, exist to provide additional help if you need it. Be sure to utilize them. Much success to you!
If you like this page, you might also enjoy these:
---
Share Your Pros and Cons of Homeschooling
Do you have a great comment to share? We'd love to hear it!
What Other Visitors Have Said
Click below to see contributions from other visitors to this page...

Thank you for these pros and cons Not rated yet
I truly appreciate the pros and cons you laid out here. Thank you for your honest assessment of homeschooling. My daughter-in-law is considering homeschooling …
A Tiny Consequence Not rated yet
Our family homeschools and we probably run our utilities more than the average family because we stay home a lot. But, it doesn't really matter to us since …
---
Go back to Homeschooling Facts Page

Return from Pros and Cons of Homeschooling to Homeschool Curriculum
Home Page
---