Homeschool Used Books
Getting homeschool used books at fairs or online just makes good sense. I mean, why pay retail for home school curriculum if you don't have to, right?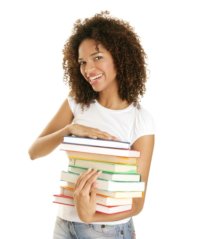 Many local opportunities arise during the months of May through August to purchase (or sell) curriculum and other educational resources.
It's just a matter of educating yourself by reading homeschool curriculum reviews and catalogs to determine what you need before going in search of the bargains.
If you need Abeka homeschool resources for your family or homeschool co-op, two online sites to check are www.vegsource.com and www.ebay.com.
These types of books are generally at the local used book sales but be sure to arrive early for the greatest selection. Also, don't expect "huge" discounts because their current editions are usually in high demand, whether new or used. However, great deals can be found on earlier editions if you don't need the latest version for a school group or tutorial.
Homeschool Curriculum Fair Shopping
Many other popular resources such as Bob Jones, ACE, and Alpha Omega Curriculum can also be spotted at home school book sales.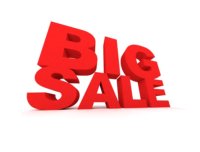 A couple of suggestions to make your shopping go smoothly include:
Have a detailed list of what resources you intend to use with each child in all the subject areas
Have a separate list of any items you just want to take a look at or someone else may want you to "check out" while there
Dress comfortably, bring along a wheeled tote or storage crate, and snacks and water bottles, if allowed
Have cash in small denominations so you can make your deals with the sellers
Know the retail prices of items so you can bargain with sellers or discount your price, if selling
Be sure to check for any markings in the books and make sure you are getting the current edition if that matters
We would love to hear about a time that you got a fabulous deal at a used home school fair, yard sale, Thrift Store, or wherever it happened. You can share that story below.
---
Go back to Home School Books

Return from Homeschool Used Books to Homeschool Curriculum
Home Page
---