Succeed With Abeka
Homeschool Books
Use the Abeka homeschool books if you want to stimulate your children spiritually and academically. Abeka home school curriculum teaches and reinforces Christian values throughout their materials.
The scholastic level of their resources is decidedly higher than some other
homeschool curriculum
publishers, too.
---
---
Abeka books have been a long-time favorite of home educating families for over three decades now! Many families prefer their traditional format which includes student texts, workbooks, and teacher support materials.
---
---
Their science curriculum,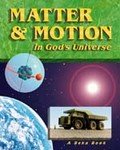 history, phonics, and other books score well with many home educating families and Christian schools. They offer challenging content and engaging activities in their materials.
---
Product Description
---
If you haven't already heard, they are known for being...
Very traditional in their educational style using textbooks and workbooks as their core materials

Conservative in their values and beliefs expressed in all their subjects

Thoroughly Christian in all aspects and encourages obedience to Scriptures, parents, and other authorities

Patriotic and supportive of good citizenship and peace among all

Academically challenging materials beginning in the primary grades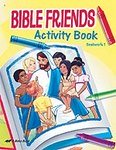 ---
Ease of Use
---
Your children will enjoy the very colorful Abeka homeschool books on the nursery and kindergarten levels and will continue to enjoy the great photos in their science textbooks in the middle and upper grades.
User-friendly curriculum guides and teacher's editions make a tough job much easier for parents just beginning homeschooling and who might need the extra teacher materials. However, some will not need the extra help in all grade levels.
---
Ordering Process
---
Go online to view a catalog, product samples, and complete product descriptions. Their support staff is very easy to work with, as well.
Another option is to order books during one of Abeka's hotel meetings. You can view their resources and ask questions from a knowledgeable sales representative.
---
Go back to Abeka Homeschool Curriculum Page

Return from Abeka Home School to Homeschool Curriculum
Home Page
---