Christian Preschool Curriculum
Many parents prefer to use a Christian preschool curriculum as their primary resource to train their children at home. They choose this type of resource because of the values it instills and reinforces in their young learners.
They want preschool materials and resources that can positively impact their children intellectually and spiritually.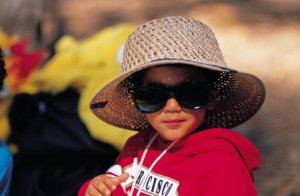 ---
---
Some of the things that are important to parents as they teach their preschoolers at home are:
Bible story selections that can introduce and review the major figures and events from the Bible such as Adam, Moses, Noah's Ark, and all the rest of the familiar Biblical accounts

Crafts that can supplement the lessons covered

Recipes and other activities that allow them to teach concepts to their children while having fun

Themed lessons that teach important concepts in a fun way

User-friendly materials that are easy to teach and easy for their children to comprehend

Materials that are geared towards children with games, colorful pages, and creative play
---
---
These Christian publishers offer resources that may be just what you are looking for:
Five in a Row

Our Father's World

Christian Liberty Press
---
Our Experience
---
We used Before Five in a Row and then Five in a Row many years ago and really loved them both. They allowed us to have a lot of one-on-one time with our preschooler. They included a terrific Teacher's Guide and their customer service was fantastic too, I must say.
I would definitely recommend their preschool materials to others who needed a great Bible-based resource to start homeschooling their children. Although they gave plenty of suggested activities it was never too much work for our young learners.
Want to help out someone else? You can do so when you share YOUR experience below...
---
Which Christian Preschool Curriculum Did You Use?
Do you have a great story about this? Share it!
---
Go back to Homeschool Curriculum Reviews

Return from Christian Preschool Curriculum to Homeschool Curriculum
Home Page
---