Find Preschool Materials
at Home
The preschool materials for your homeschool program should be appealing and developmentally appropriate for small hands and bodies. At this young age, they really do need resources that can stimulate and encourage their creative play. And, playing is a huge part of their learning process!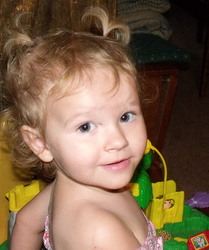 Here is a list of potential home school preschool supplies that can be commonly found in most households:
Plain and Construction Paper

Cardboard Tubes, Paper Plates, and Straws

Craft Sticks

Crayons and Art Supplies

Fabric Swatches

Glue Sticks and Liquid Glue
Do not feel as though you have to gather all these home school supplies right away. You can build up your resources over time. Also, once you inform friends and relatives that you plan to start homeschooling they may offer to save things for your children. It is amazing how folks enjoy helping you for the sake of the children.
In addition to arts and crafts, some of the other reasons that I use many of these supplies is to teach math concepts and science skills. They make really good manipulatives for hands-on learning.
I also like having these materials on hand when we create our lapbooks to share with others what we have learned. They can decorate their books with some of these items, too.
You will quickly discover other great, homeschool supplies to add to this list. Learn how easy it is to supplement your homeschool curriculum or unit study program with inexpensive, household resources and small purchases!
Developmentally appropriate, preschool learning materials help to teach your child and increase their awareness. As they handle these resources, they can experience new concepts through various senses such as sight, touch, and others.
Most importantly, remember that your child will benefit from resources that s/he finds visually appealing so remember to use lots of colors. Also, corrugated paper or textured papers are fun, too. And, if you are willing, I know that boys especially love things that make noise so throw in some pot lids or similar noisemakers!
---
Go back to Homeschool Preschool Page

Return from Preschool Materials to Homeschool Curriculum
Home Page
---