The Benefits of Homeschooling
Learn about some of the many benefits of homeschooling your children as an alternative to public or private education. These rewards will be experienced by the entire family during this experience which is rapidly becoming more commonplace.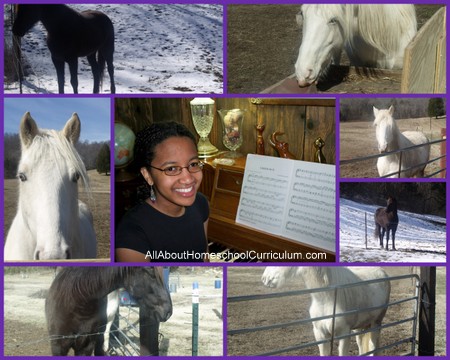 As you start homeschooling, you will discover that there are spiritual, academic, and personal rewards to be gained from teaching your children at home. Most families share in experiencing many of these same positive experiences within the family. 
SPIRITUAL
If it is important to you that your child has a solid spiritual foundation, then homeschooling your child becomes extremely important to you. When you decide to keep your child at home, you can include Scriptures and your religious convictions into each day and into every assignment.
You can discuss all subjects based on what God's viewpoint would be about that topic. History, for instance, becomes how God relates to people and what He is doing in the lives of individuals and not just mere facts and figures.
In English, a writing assignment can become another opportunity for you to develop more of God's compassion for others through meaningful writing topics for your child.
When teaching math or science, you are able to emphasize the greatness of God and His universe. You can also stress the Godly purposes for money and wealth such as tithing and sharing with others.
Of course, in order to reap spiritual benefits of homeschooling, you will have to be sure to emphasize that as a component of your homeschool program through your homeschool materials and most of all, your example of Godliness and Christlikeness, too.
ACADEMIC
It often amazes me what home educators are able to achieve while teaching their children at home. Many of them have very intelligent, talented, creative, outgoing children that seem to thrive in that atmosphere. I even have a few friends whose children have been National Merit Scholars or recipients of perfect ACT scores.
Through our own experience, I have seen that once a child has been taught to read and is capable of researching a topic, they seem to have an unbridled passion to discover more about their interests. Home schooling is a perfect venue for them to be able to pursue those passions.
I have had children stay up late or rise early for computer time to continue working on something they were passionate about. One daughter was even found outside early one morning, on the weekend, because she was following her passion about nature!
As parents, as long as we supply them with the tools to study and learn, homeschooling is a great opportunity for them to reach for the stars.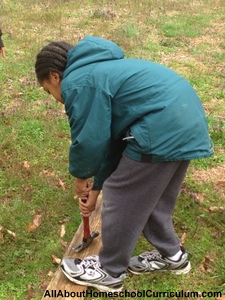 PERSONAL
Teaching our children at home has become a lifestyle for our family. The younger ones know that their older siblings are learning different and "harder" things than them and they look forward to being in their places. 
The older ones look at the phonics or elementary math lessons their younger siblings are completing now and reminisce about those earlier days.
Since we are together throughout most of the day, everyone has a chance to be involved with each other for as much time as they choose. Sometimes, older ones will go off to be alone to do their work, but they invariably come back for some "play time" with the others.
As a parent, it is a great privilege to be involved with my children and correct or encourage them throughout the day. I often sit back to observe how they interact with each other and only intervene if the situation warrants it.
This is assuredly one of the greatest benefits of homeschooling your children rather than missing out on guiding them through their daily struggles. It is definitely possible to homeschool your children without smothering them or isolating them from the world. 
Since we began educating our children at home over twenty-five years ago, we have experienced all of these advantages to having our children at home. We have been able to mold their spiritual growth, encourage them to follow their academic interests, and have had countless opportunities to simply enjoy being with them.
---
Leave Benefits of Homeschooling and Return Home
---