Cursive Handwriting Worksheets
Use cursive handwriting worksheets to teach new letters or practice the letters your child is having difficulty forming correctly. You can create your own practice sheets using materials from around your home like paper and pencil, purchase practice books in stores or locate and print them from the Internet.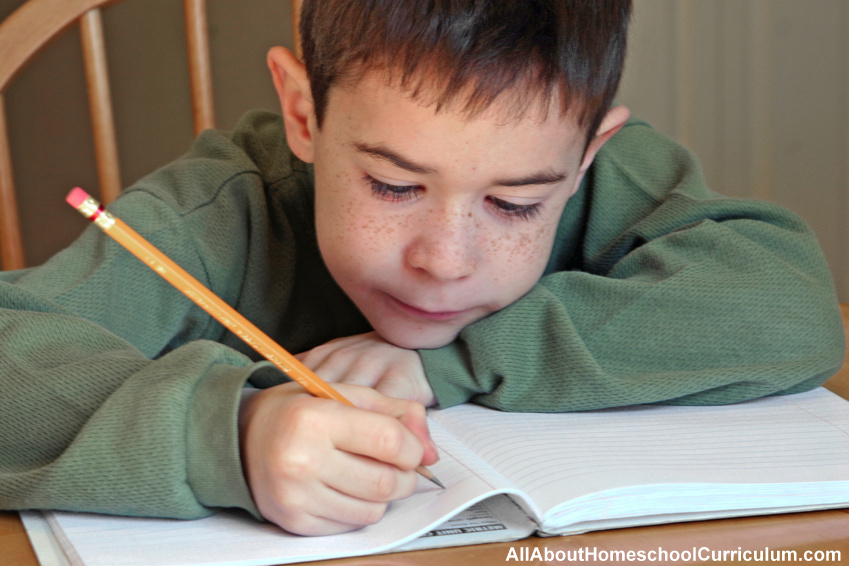 It really doesn't take much to get started.
Getting Started
First, gather all the necessary supplies. Be sure your child has the appropriate sized pencil or pen to practice writing. Then, create or find the type of cursive handwriting worksheets that you want to use to practice penmanship.
It should take about fifteen to twenty minutes per lesson to demonstrate the proper paper position and correct letter strokes. Next, decide in which order you will introduce the letters and create your practice pages.
Style of Teaching
You can start by teaching and having them practice letters in alphabetical order with letter and word pairs such as: a-at, b-bat or c-cat.

Or, teach groups of letters together that are formed in a similar way such as b, e, h, and l which all start with an upward stroke.
Words or Sentences
Now you are ready to begin. Here are a few sentences to use to practice the letters of the alphabet:
Aa   Arthur Ashe always ate apples in the Anaheim Arena.
Bb   Barbara Bush borrowed my brown boots when she bought my bicycle back.
Cc    The Cincinnati Crowns won the cup at the Crenshaw County Cook-off.
Dd   Did "Dandy Don" find the decorated dish we dropped at his dorm?
Ee    Every year the Eiffel Tower is hit by electricity.
Ff    On Fridays, my father loves having fish and french fries for dinner.
Gg   Gorgeous Gwen gave her daughter a glittery, gold necklace.
Why Teach Cursive
It is so important to teach proper cursive handwriting at an early age. The sooner your children can write their names in cursive, the better. Encourage them to "autograph" their papers and pictures before submitting them.
They should also be able to sign their names in the thank-you cards you require them to send after receiving gifts.
One of the most compelling reasons I've given to my children to learn how to write their signatures is to be able to endorse their checks in the future. (Yes, I know they can be uploaded to banks now, but signatures are still required before taking that picture of a check.)
Cursive handwriting worksheets can be easily made using paper and pen or on the computer. Also, there are numerous websites that allow you to input words and print whatever you need for your children.
Try searching Google or whatever browser you use to find these or give it a try yourself in Microsoft Word. Go ahead and download some special fonts to make it easier to show the proper placement of letter strokes, too. Some of the specialized fonts I have already installed include AbcCursive, SchoolScript, and AbcCursive Dotted.
You can create fun sentences like the ones on this page or create sentences based on a theme. Our boys really enjoyed handwriting practice using Bible-based sentences and some that were science-based which taught about the characteristics of various animals.
---
Return from Cursive Handwriting Worksheets to Homeschool Curriculum Home Page
---