Homeschool Curriculum Planning
Homeschool curriculum planning can be much easier when you have the right tools. Let me show you how simple it is to complete homeschool record keeping for your children in grades K-12.
The legal guidelines may affect what particular course of study you can select for your children. Be sure to check with HSLDA or your local educational agency to obtain current information on the homeschooling laws for your state.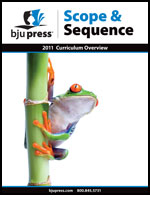 After you have learned the
homeschooling requirements
for your state, you can try these next steps:
Download or create in MSWord some forms to get started

Decide if you'll use a traditional, unit study or eclectic teaching approach

Determine which subjects will be covered

Select the homeschool publishers you want to use

Create your monthly, quarterly, and annual goals
---
The Big Picture
---
Use downloadable forms to track the subjects you're studying, which homeschool curriculum you're using, and most of all, easily see the year at a glance.
Check with the publisher to see if a scope and sequence is available for the particular resources you choose. This helpful booklet will show you the focus of a publisher in all subjects and the order in which certain themes are covered within their books.
---
Typical Subjects Covered
---
English Grammar including Reading, Handwriting, Spelling, Composition, and Vocabulary

Math

History

Science

Electives
Keep in mind, your state may have a particular course of study for you to observe as you complete the planning forms for each child.
If you intend to home school with high school homeschool curriculum, the choices are usually outlined more specifically at this time.
So, for high school your homeschool record keeping changes from simply Math in your plans and is replaced with Algebra 1, Geometry, or Calculus. Science courses are classified as Biology, Chemistry or Physics. This is done mainly for the purpose of completing the transcript and keeping track of the credits earned.
Whether you choose to download forms, create your own or use a legal pad to record your educational goals, be sure to periodically review and adjust them as needed.
If you need a little help getting started, take a look at this Proposed Course of Study form I created.
You can gain other forms to assist with curriculum planning in an ebook if you sign up for my free, monthly ezine, "All Things Homeschool" on this site.
---
Go back to How to Homeschool Page

Return from Curriculum Planning to Homeschool Curriculum
Home Page