Ten Homeschool Christmas
Break Ideas
Learn a few easy homeschool Christmas break ideas here. Enjoy these with your children during some much needed time off from the rigors of lesson plans and workbooks.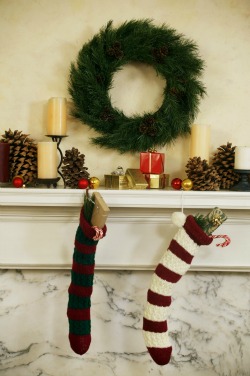 Now that your vacation from schoolwork has begun, you may still want to have constructive games, crafts, and activities to keep the little kiddos entertained. We all know that TV is "alright" but no one plans to have their children just "veg" on show after show after show.
Here are a few suggestions of what you can do with your child during the homeschool Christmas break that can still be constructive and enjoyable.
Homeschool Worksheets – Completing holiday worksheets is always a fun activity to do with your children. There are many sites available that offer coloring pages, word searches, and other types of printable and reproducible ideas to use with your family.
Crafts – You can find creative craft ideas to do with your child related to the holiday and covering other topics, as well. If you have paper or foam plates, craft sticks, glue, and paper, you are well prepared for doing most craft ideas.
Activities – Take a walk around the neighborhood or take a class at the local YMCA. Stroll through the mall, visit holiday decorations in the park or go bowling as a family. Visit a museum, take a family trip or plan to visit family friends from your home school group. Sponsor a sleepover if you are really adventurous.
Field Trips – Plan field trips to such local places as the fire station, police station or airport with your children and other families. Be sure to call ahead to make sure of the appropriateness for all ages. Also, many other facilities welcome home schoolers during their off-peak and less busy hours of operation.
Baking – Find recipes on the web or pick up a cookbook from Dollar Tree or Wal-Mart and plan to learn a few new recipes with the children. Pick a theme or country or just randomly try some new dishes. Be sure to encourage the little ones to "clean up as they go along" so no one is left with a messy kitchen afterwards.
Service Opportunities – Try loaning your children out or go out as a family to help others in need. Elderly or disabled neighbors or single moms could be the recipients of your services to rake leaves or shovel snow from driveways. Encourage your children to do this as a good deed rather than for money and reward them with an ice cream night or game night yourself.
Jobs – Earning money can also be a worthwhile task during a homeschool Christmas break. Your children can earn money by babysitting or doing odd jobs for people.
Teach the three purposes for earning money shared by Dave Ramsey in his books and on his radio show. These are to 1) give some of it away, 2) save some, and 3) have fun with it. Most children, and adults, find it pretty easy to grasp the third purpose although the first and second may require more time to fully understand.
Unit Study – Choose a fun topic to study in a brief and creative way using a packaged or home-made unit study. Amanda Bennett has many great topics spanning one week and longer time periods. Other ideas can be found at www.homeschoolshare.com. Remember to select an interesting topic that you and your children will really enjoy.
Holiday Party – Plan for and have a holiday party or an after-holiday party. Our family enjoys giving parties right before we return to school or shortly therafter when not much else is going on. Take advantage of the sales found on clearance racks to get discounted decorations and specialty seasonal items like gingerbread houses and sausage/cheese kits.
Holiday Writing – Interview your children or assign one of the older ones to do this. Allow each person to choose a photo to accompany their submission and create a family newsletter or calendar to send to friends and relatives. You can be as creative as possible with this. Microsoft Publisher is great for doing this and Google's Picasa works well for editing photos.
There are many more homeschool Christmas break ideas besides those I have shared. Ask your children what interests them and always be on the look-out for specials and discounts because there are many of them out there.
Find interesting books to read on a Kindle or download for the PC. Learn a new hobby or devote more time to an existing hobby. Organize a closet or reclaim board game pieces to donate to a community center.
---
Go back to Homeschool Worksheets Page
Return from Homeschool Christmas to Homeschool Curriculum Home Page