High School Summer Internships
Do high school summer internships have any benefit for your child? Do they offer guidance in determining a career path? Are they easy to locate?
Yes, yes, and yes!
Benefits
Setting up an internship for your child could be a valuable part of his or her high school home study program. It is a terrific way for your student to experience a vocation that he may be interested in. It allows him to gain some real-life experience that could certainly be viewed as a plus by college admissions officers or prospective employers.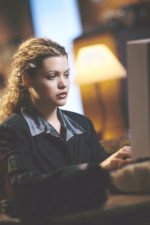 This opportunity may earn him a salary, stipend or credit toward his homeschool diploma. He will also learn responsibility, time management, business etiquette, and so much more, as he completes the supervised tasks assigned by his mentor or employer.
Career Guidance
Another really nice advantage of locating an internship is that it allows your child an opportunity to "try it out." He can operate in a career interest and see if it is a good fit for him or whether he should choose something else. It allows him to practice doing things that he may discover he really loves or...hates.

Where to Find Them
An internship can be found both near and far. Some are local and others are the study or work abroad type of opportunities. There are agencies that put candidates in touch with organizations that have available positions.
Check with local high schools and colleges to see what opportunities exist in your community. Also, if your son/daughter has a specific area of interest contact the organization or business directly to arrange a meeting.
As a homeschooler, it would be acceptable for you the parent-teacher to function as a "guidance counselor" for your child. Or, if your child has been instructed, you could allow him to establish the connection himself.
I emphasize instructed because you never want to set your child up for failure. Spend time role-playing with him and preparing clear, short answers for interview questions. This type of training will further equip him for the future.
---
Go back to Home School High School Page

Return from High School Summer Internships to Homeschool Curriculum
Home Page
---