Apologia Science Curriculum for Homeschoolers
I remember when I first heard folks talking about the Apologia Science Curriculum years ago. I thought, "Oh, another science resource for home schoolers." However, it has proven to be a whole lot more than that.
Apologia, whose name is translated "a verbal defence, speech in defence or a reasoned statement or argument" in the Greek Lexicon; could very well be the undisputed leader in science materials for Christian homeschoolers!
5 Reasons Why They Are So Special
I can't exactly answer that question for everyone. However, I can share some of the distinctions about the Apologia science curriculum:
Materials are written from a creation-based, Christian worldview

Books prepare student to defend the inerrant Word of God through reason and logic

Thorough facts and interesting photos in books

Conversation-style of writing to students

Fascinating activities and meaningful experiments use common, household items
The Apologia science curriculum covers grades kindergarten through twelfth. Their program consists of a student text, notebooking journal(s), homeschool test/answer packet, and optional materials which vary based on the course level.
In addition to an optional Teacher's Guide for co-op leaders, they also offer supplemental supply kits, CD-ROMS, audio CDs, flashcards, and solutions manuals.
Elementary Apologia Courses
Exploring Creation with Astronomy includes content about the solar system, space travel, and more.
Exploring Creation with Botany offers a beginning study of botany and the classification of plants and their reproduction.
Exploring Creation with Anatomy/Physiology is an elementary instruction in the systems of the human body.
Exploring Creation with Zoology 1, 2 & 3, teach about flying creatures, swimming creatures, and land animals, respectively.
Exploring Creation with Chemistry & Physics introduces chemistry and physics and covers atoms, chemicals, electricity, magnetism, molecules, and more.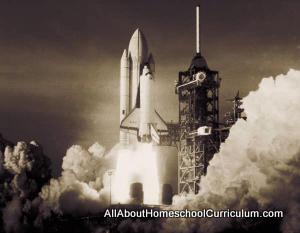 Jr. /Sr. High Apologia Courses
General Science
Physical Science
Biology
Chemistry
Physics
Advanced Biology
Marine Biology
Advanced Chemistry*
Advanced Physics*
After a student completes their advanced chemistry* or physics* courses, they will have completed the equivalent of a first-year college or AP level course.
The company is known to have very good customer service and many knowledgeable reps can be found at the area homeschool conferences to help in making a wise decision.
Since this publisher is so popular among homeschoolers, there are several supplemental materials available on the Internet. For instance, www.donnayoung.org offers free, printable schedules, bookmarks, and more, to complement the Apologia science curriculum.
I also recently came across inexpensive lapbooking resources from A Journey Through Learning to accompany Apologia's resources. I wish I had found these earlier when our children were still interested in making lapbooks.
As I said earlier, Apologia is a very popular Christian-based science curriculum within the homeschool community. I don't know anyone who has not heard of it or used it for some of the levels taught.
I have used their Biology, Chemistry, and Advanced Biology books and have been very satisfied. Their resources are easy to understand and have been a great fit for our homeschool program. They do everything they claim to do and I recommend their books to others all the time.
---
Return from Apologia Science Curriculum to Homeschool Curriculum Home Page 
---